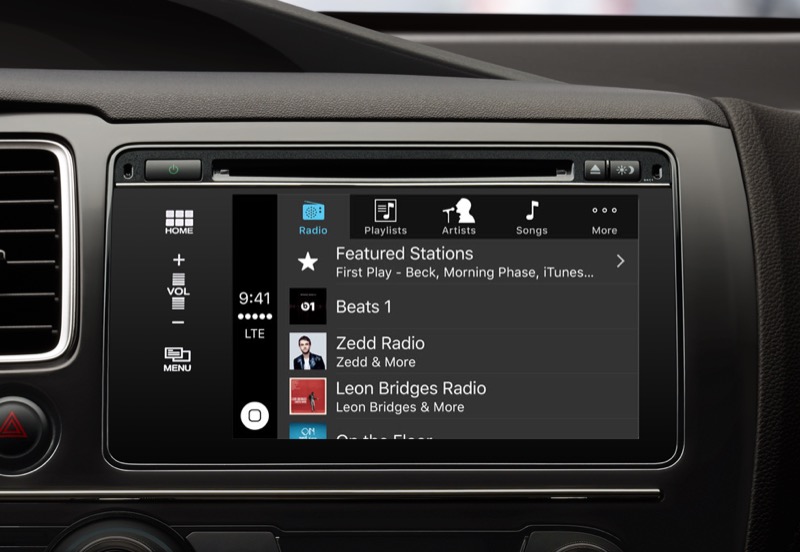 Ladies, have you ever been tempted to respond to a text message while driving? Or been distracted when looking at your phone and trying to use the GPS? I've definitely been there, and I have some exciting news for you.
Handsfree Services Available For Apple And Android Smartphone Users
Apple and Google have both created a product that allows us to continue using the apps on our cellphones while driving, giving us safer and more enjoyable car rides. Apple's product is called CarPlay and it is compatible with an IPhone 5 and newer (iOS 7.1 and newer). Google's product is called Android Auto and is compatible with an Android phone using 5.0 and newer. I think you'll also be happy to know that these products are very easy to use.
Many Useful Smartphone Features Accessible By Voice Control
This technology all works through voice command, so you can keep your eyes on the road and your hands on the steering wheel. All you have to do is plug your phone into the USB port that will be installed in your vehicle. With this technology, you can send and receive text messages, having them read to you, and respond to them through voice command. You can also make phone calls, have reminders and upcoming events read to you, use iTunes and Google Play, have turn-by-turn GPS directions read to you, and have the weather reported to you. All of that is done hands-free. Other apps, including iHeart Radio, Stitcher and Spotify, can be used hands-free through this product.
A Day In The Life Of CarPlay Or Android Auto
Choosing to have CarPlay or Android Auto installed in your vehicle will be very beneficial to your day. Imagine getting in your car and plugging your phone into the USB port that is now installed in your vehicle. If your schedule is anything like mine, you're busy every hour of the day. Maybe in the afternoon your son has a baseball game and you're cutting it close on time. On the way there, you remember that you forgot to respond to an earlier text message from your girlfriend. All you have to do is say, "Text Sarah Smith—Let's meet tomorrow at the Bean Café around noon." Just like that, you got one more thing done and you never touched your phone. Let's say it's the weekend, and you and your husband decide to take a little family trip to Tallahassee for the day. You want to grab a coffee, but you're not sure what's nearby. As you're driving around, you are able to command, "Take me to the closest Starbucks." Now you're having turn-by-turn directions read to you for the closest Starbucks.
Let Precision Audio Help You Become More Productive While Driving
By purchasing a new in-dash stereo unit for your vehicle from Precision Audio, you have this amazing technology. Because I rely on my phone for many different things, it is so nice to be able to continue using many of its functions while driving in my car. It allows me to multitask and get more things done in less time. A safe car ride is also so important to me! I'm not sure I know any other woman who doesn't love checking things off a to-do list and doing a little multitasking.
Stop By Today To See Apple CarPlay Or Android Auto In Person
The team at Precision Audio would like to invite you to stop by their store in Bainbridge, Georgia. They love answering any questions you may have and helping you discover which products will be most beneficial to you and your lifestyle. Stop by – you'll be happy you did!