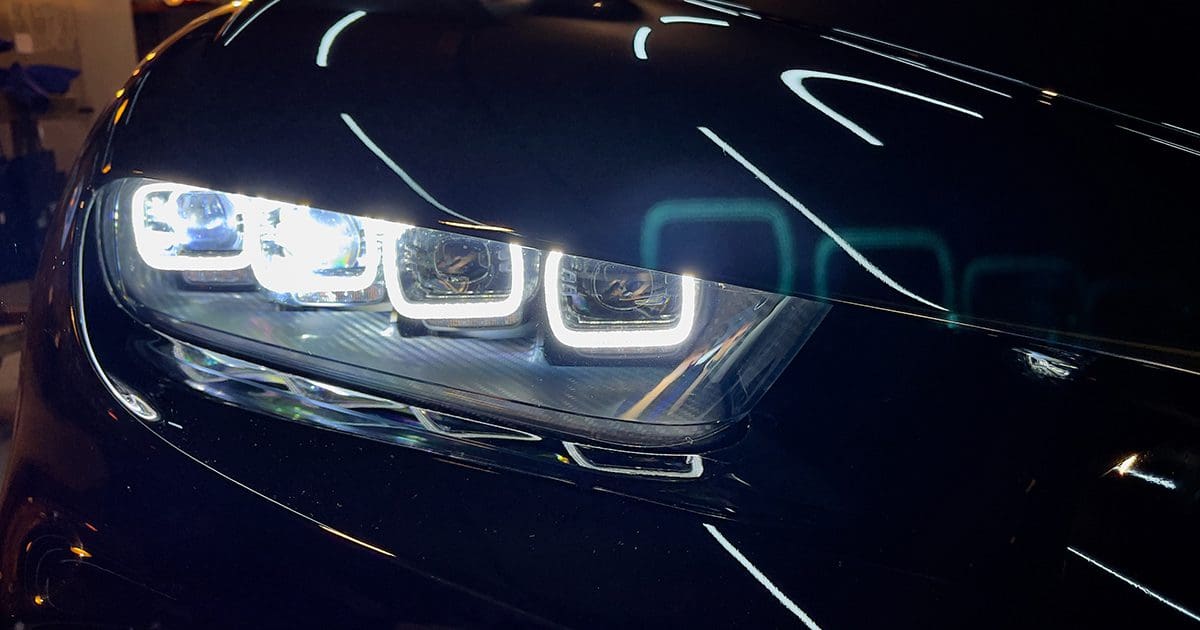 If you pay attention, you'll see cars and trucks on the road with white, yellow, blue and even purple headlight bulbs. Whether chosen for style or performance, hundreds, if not thousands, of options are available to upgrade the lighting on your car, truck or motorcycle. Some replacement bulbs look neat, some are brighter, some have unwanted side effects, and some perform poorly. Let's kick off this series about automotive headlight technologies and upgrades with some history and a look at the different lighting designs used on vehicles.
Headlight Bulb Styles
If you've been around the block a few times, you know there are two basic types of headlight bulbs: sealed beam and composite light assemblies. Sealed-beam bulbs were introduced around 1940, providing automakers with a relatively high-performance, all-glass lighting assembly that included the bulb, reflector and lens in a single non-serviceable unit. The vehicle manufacturer only needed a secure mounting and alignment solution to deliver reliable lighting. Some quick research shows that the 2017 Chevrolet Express van was one of the last newly manufactured vehicles to use sealed-beam headlights.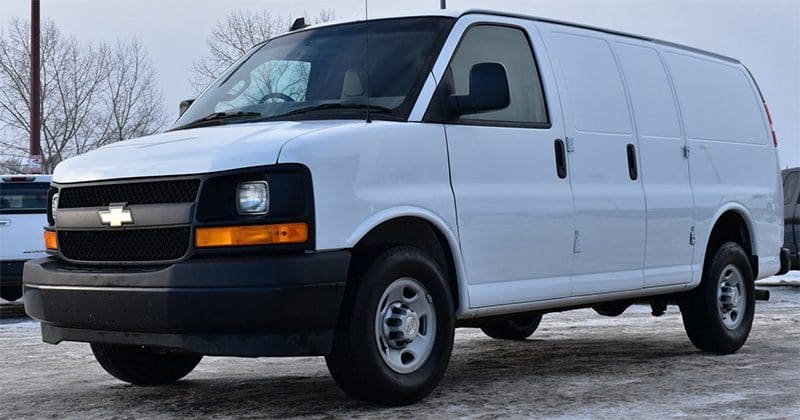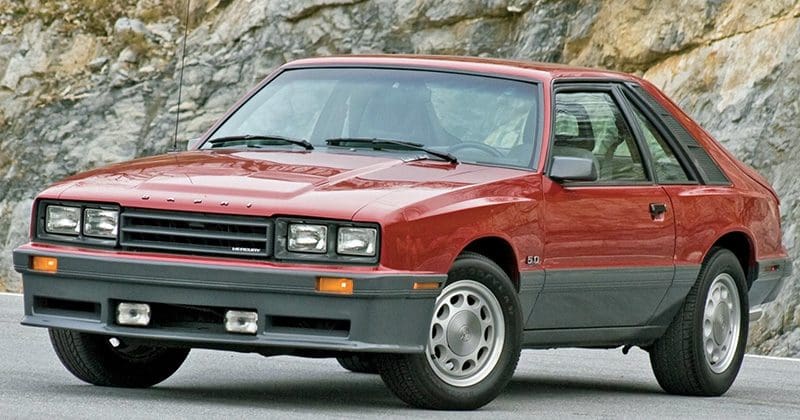 Around 1983, the first composite headlight assemblies began to be implemented in new cars and trucks. These lighting assemblies use three injection-molded plastic pieces to serve as the body, reflector and lens. These lights are typically molded in shapes that flow with the vehicle's contours. One instant benefit of these designs was that automobile manufacturers could improve vehicle aerodynamics and allow more leeway in vehicle styling.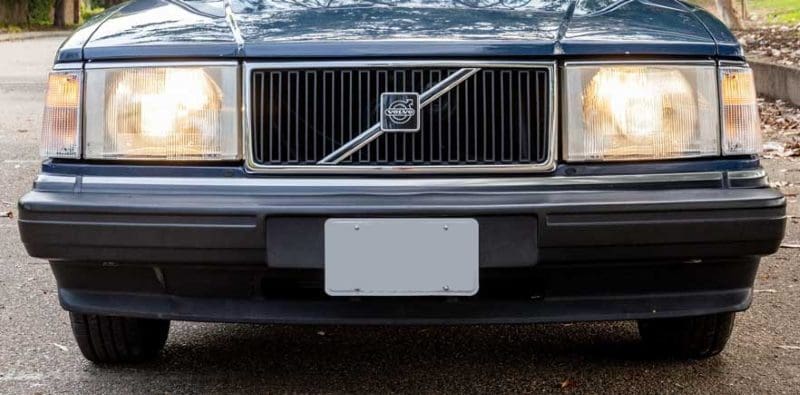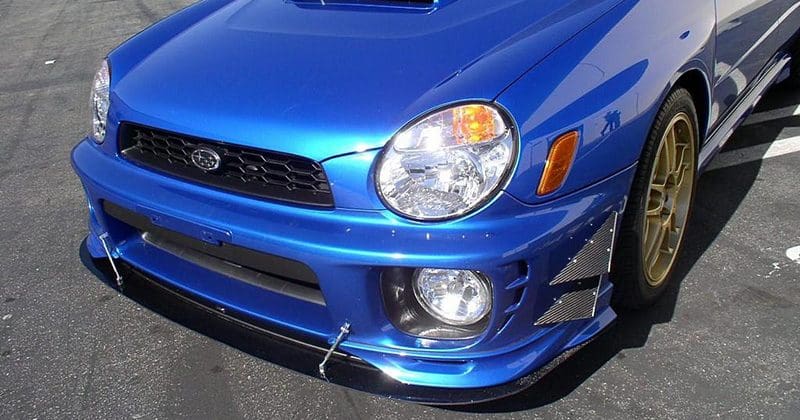 Composite light assemblies have replaceable bulbs that fit into a unit that includes a body, a reflector and a lens. When the bulb fails, it is removable from inside the engine compartment, often with minimal difficulty. The cool-for-its-time 1984 Lincoln Mark VII is believed to be the first production vehicle to use composite lighting.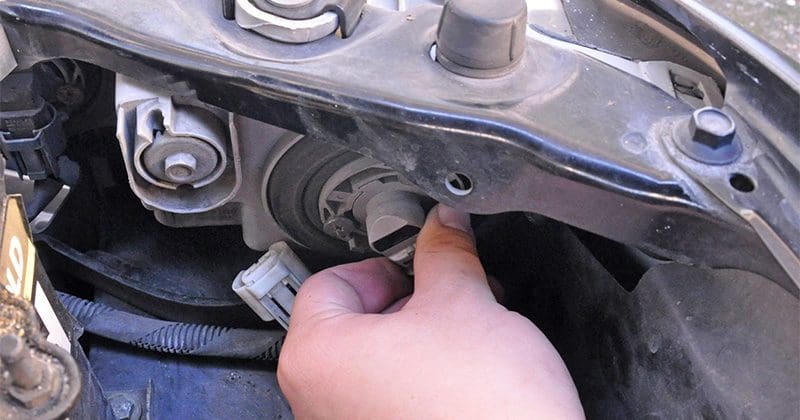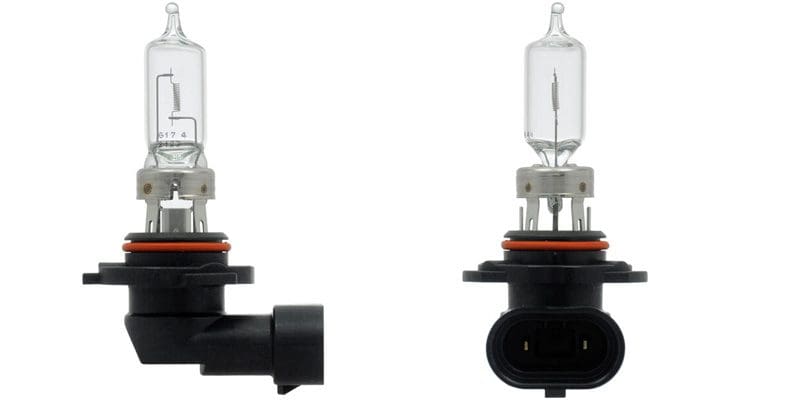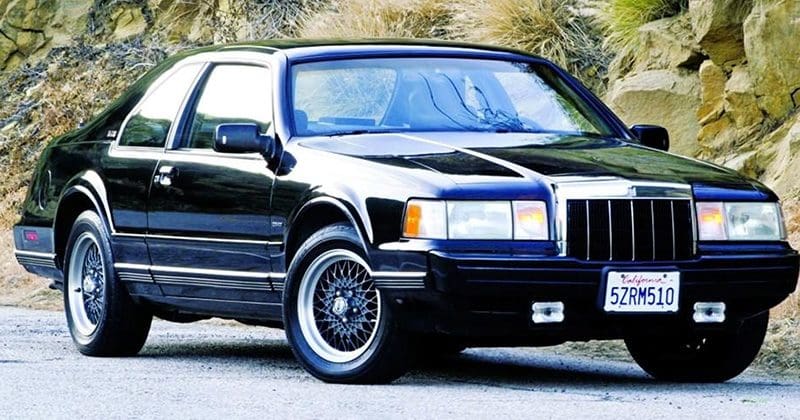 The composite headlight evolved to include a dedicated projector assembly within the lighting fixture. There are claims that the projector assembly, which consists of a reflector, lens and often a cutoff shield or shutter, provides more efficient light output than a reflector-style. It's probable, but the specific performance comes down to the engineer who designed the light.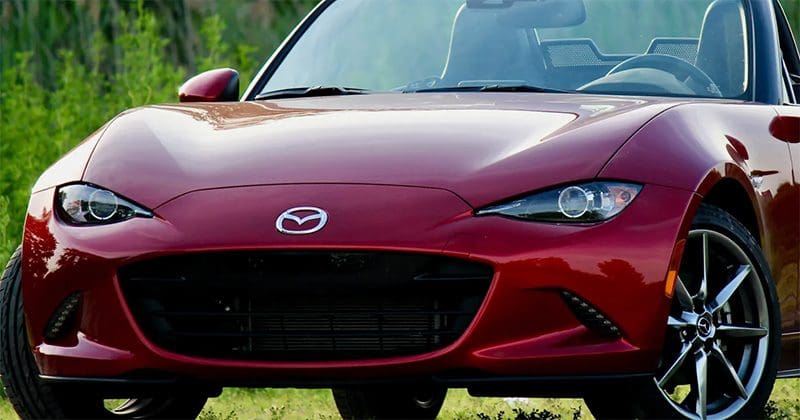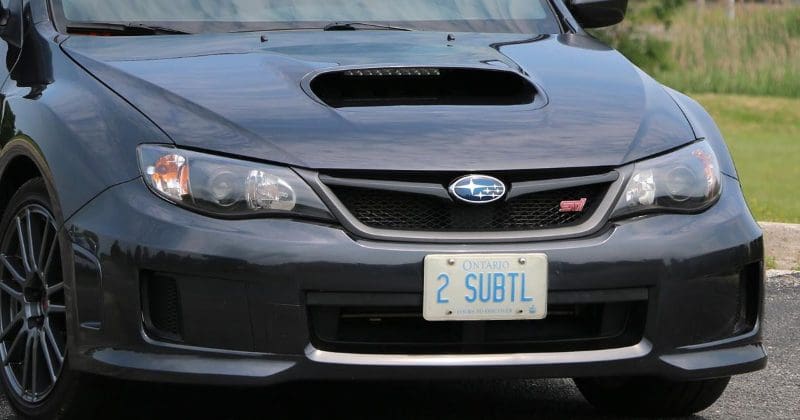 Headlight Technologies
Whether the vehicle has sealed-beam or composite lights, there are dozens of bulb shapes and sizes. Sealed-beam bulbs came in various round and square sizes. Some bulbs had both low- and high-beam filaments in the same assembly. Bulbs for composite lights are similar, though much more compact. These bulbs are also available with single or low/high designs in one assembly.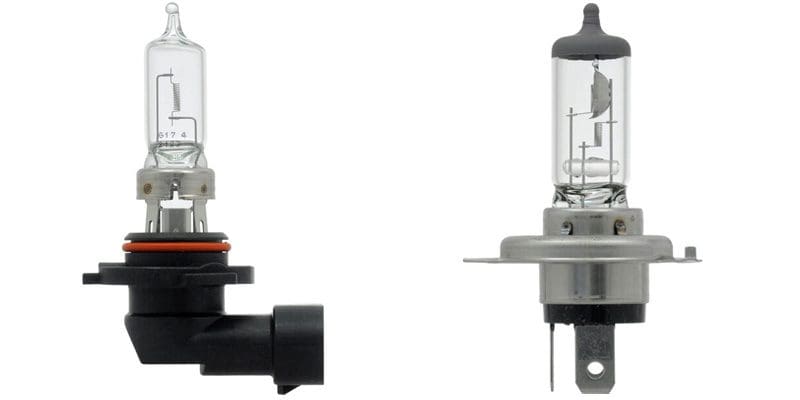 Many composite light assemblies have a single bulb with a single light source that handles low- and high-beam conditions. When you want to see farther down the road, you pull back on the light control stalk on the left side of the steering column, activating an electromechanical solenoid in the projector. The solenoid moves the shutter out of the way, allowing all the light from the bulb to illuminate the road.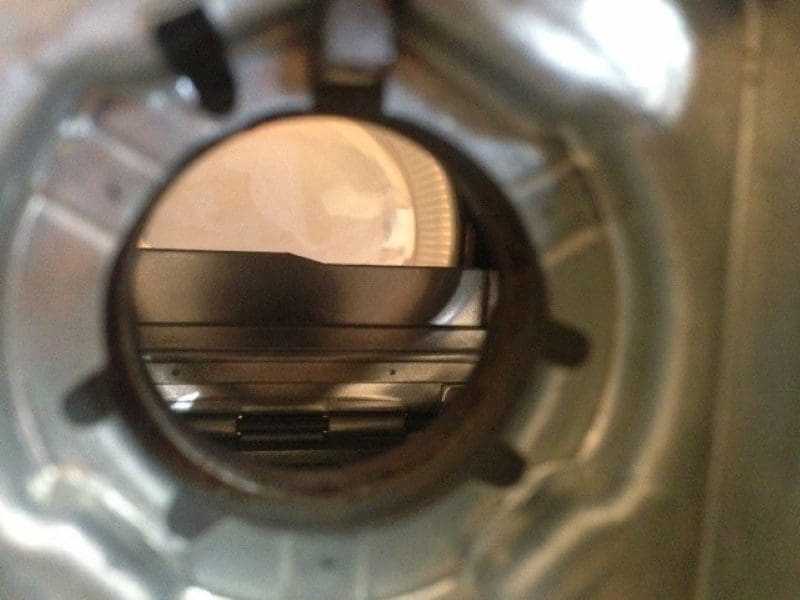 The Evolution of Automotive Headlight Bulbs
Headlights have come a long way from oil lamps burning in large housings on the front of the vehicle in 1880. Though electric lights started becoming popular in homes around this same time, it wasn't until after 1910 that electric lights on vehicles became popular. These "higher-performance" light sources quickly became a requirement for new vehicles.
Early incandescent headlamp bulb technologies didn't differ much from the lights some vehicles still come with today. In an incandescent light bulb, a filament made from tungsten is enclosed in an airtight glass chamber. When electricity passes through the filament, it heats up and produces light.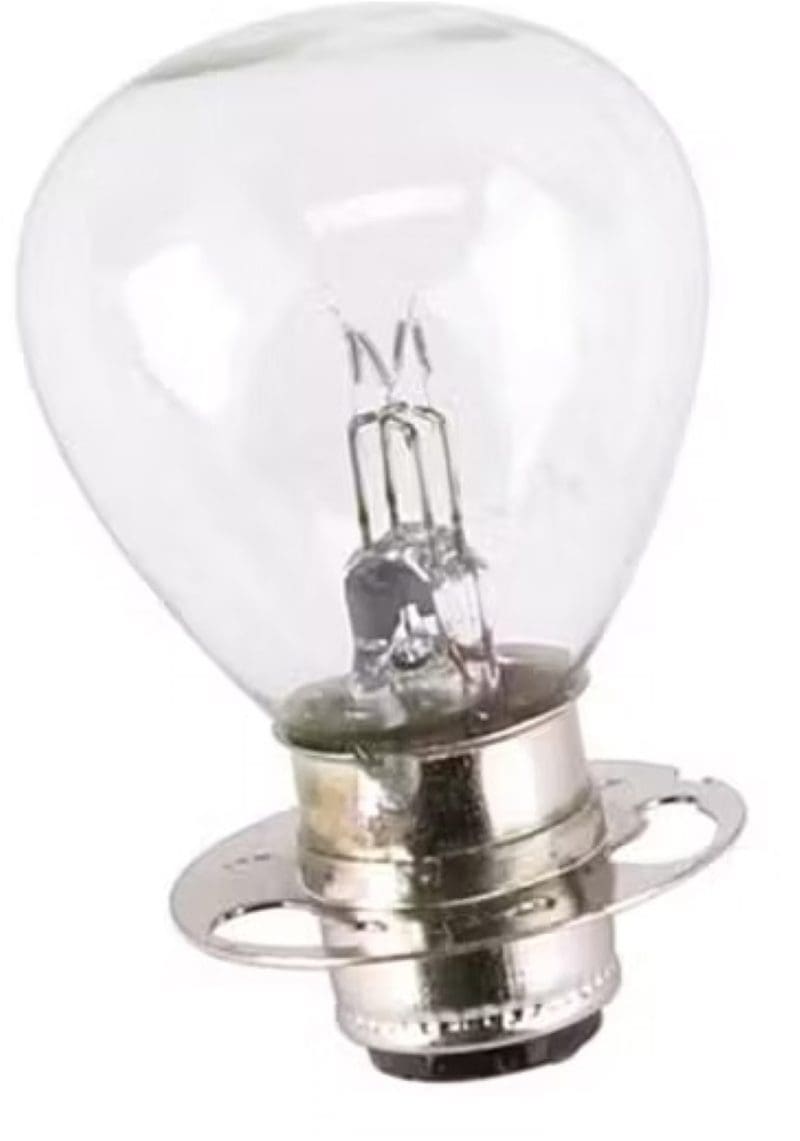 The next evolution was the halogen incandescent light bulb. According to several sources, halogen headlamps were developed in 1961 by a group of European light bulb and headlamp makers. Halogen lamps use the same filament design as a conventional incandescent bulb but have a small amount of a halogen gas like iodine or bromine added to the chamber. Adding these chemicals results in the filament burning brighter and producing a whiter light. It also resulted in a bulb design that lasted significantly longer than its simple incandescent counterparts.
Interestingly, these bulbs weren't initially permitted in the United States as they were too bright and exceeded the government's 37,500-candela output limit. In Europe, headlights could have an output of 140,000 candelas per side. The light output limit in the United States was raised to 75,000 per side in 1979. An extremely detailed outline for lighting requirements and limitations can be found in Federal Motor Vehicle Safety Standard (FMVSS) 108. If you ever want to geek out or have a thorough understanding of the laws that govern all vehicle lights, give FMVSS 108 a read.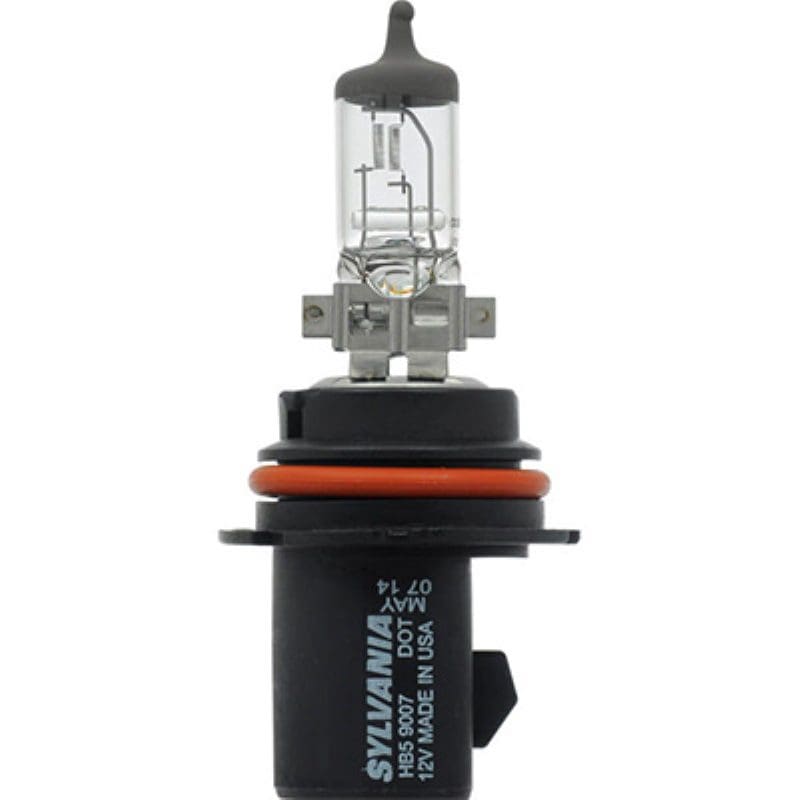 The next evolution in lighting technology was the high-intensity discharge (HID) bulb. Rather than applying the direct battery voltage to a filament, HID lighting systems have an external ballast module that feeds high-voltage, high-frequency energy to a pair of tungsten electrodes enclosed in a glass chamber. The chamber is filled with a noble gas and a metal or metal salt. Light is produced as the voltage jumps from one electrode to another, like a welder's arc. This type of light source is often called an arc lamp.
The benefits of HID bulbs include a whiter light than incandescent or halogen bulbs and a more efficient system. Xenon arc lamps are a specific kind of HID system that uses xenon gas in the bulb. Other chemicals like mercury vapor, metal halide and sodium vapor are common in commercial applications such as high-bay lighting, theatre and movie lighting, and film projectors. There are even HID lamps that use radioactive isotopes like thorium and krypton-85 to help make the arc initiation easier. Bulbs for automotive applications do not use these radioactive materials.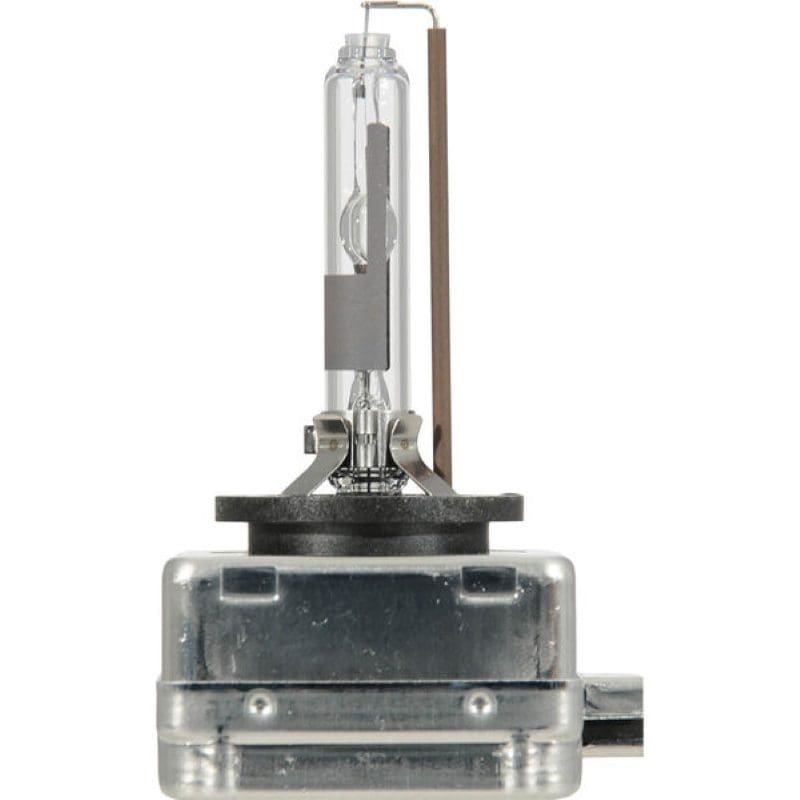 A potential drawback of HID lamps is radio frequency interference. The high-output voltage of the ballast that drives the bulb (which can be over 400 volts) combined with a high switching frequency that can exceed 100 kHz can produce harmonic information that can affect both AM and FM radio reception. Many less-expensive aftermarket HID upgrade kits have this interference problem.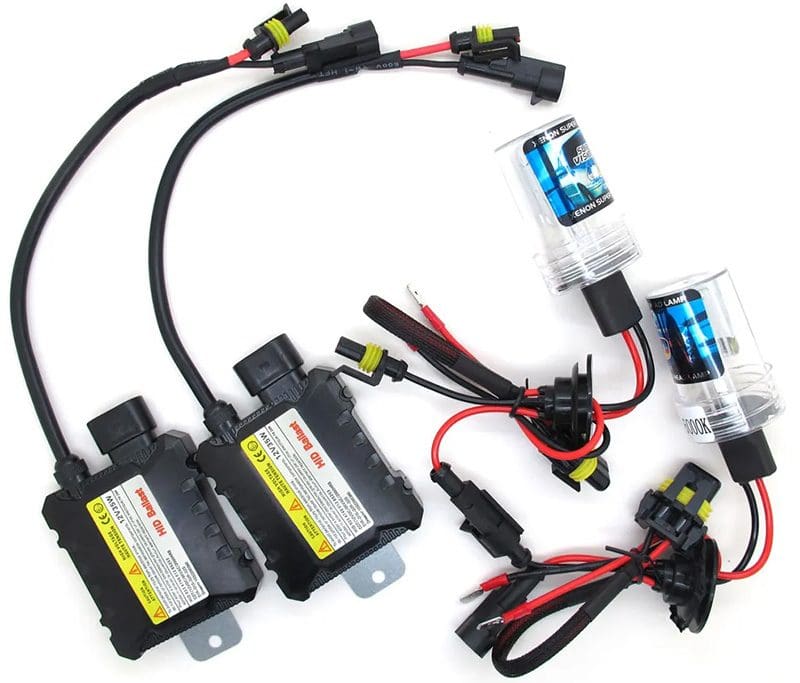 Light emitting diode (LED) headlights are another newer technology that has provided several options to vehicle manufacturers. LEDs are solid-state semiconductors that emit light photons as electrons flow through the device. Early LEDs were expensive, costing hundreds of dollars per lumen of light output. Improvements and advancements in materials, production quantity and design have evolved so that LEDs now cost hundredths of a cent per lumen.
An important benefit of LED lighting technology is that it's quite efficient. These lights are also incredibly compact and last tens of thousands of hours. LED lights reach their maximum output level almost instantly, whereas halogen bulbs take a part of a second, and HID bulbs can take several seconds. This instant illumination makes LEDs ideal for turn signals and brake lights where every millisecond matters in an emergency. Studies have shown that LEDs can save more than a tenth of a second in warning other drivers. When moving at 65 miles per hour, one-tenth of a second represents a distance of 9.53 feet. That's significant. The compact size of LEDs allows automakers to get creative with styling, as the space needed to produce adequate light output on the road is minimal.
While LEDs are efficient, they are small and remain sensitive to heat. You will note that LED lighting assemblies include large heatsinks to ensure that the individual LED chips don't overheat.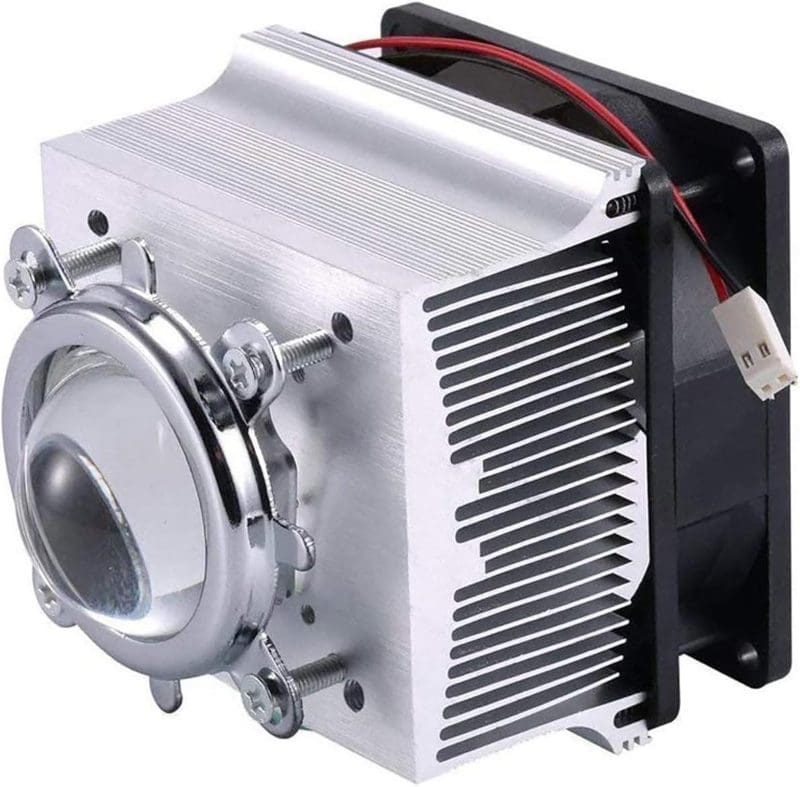 A drawback of aftermarket LED bulbs is that they haven't historically been able to place the light source in the same location as an incandescent or HID bulb because of the need for the heatsink. This limitation can reduce the effective light output of the assembly because the reflector or projector optics might not be optimized properly. The only way to know if an aftermarket LED bulb will work in your vehicle is to test it before purchasing.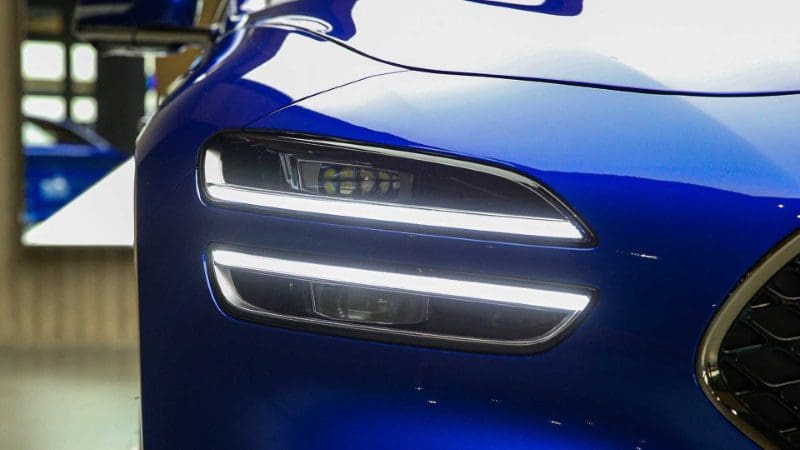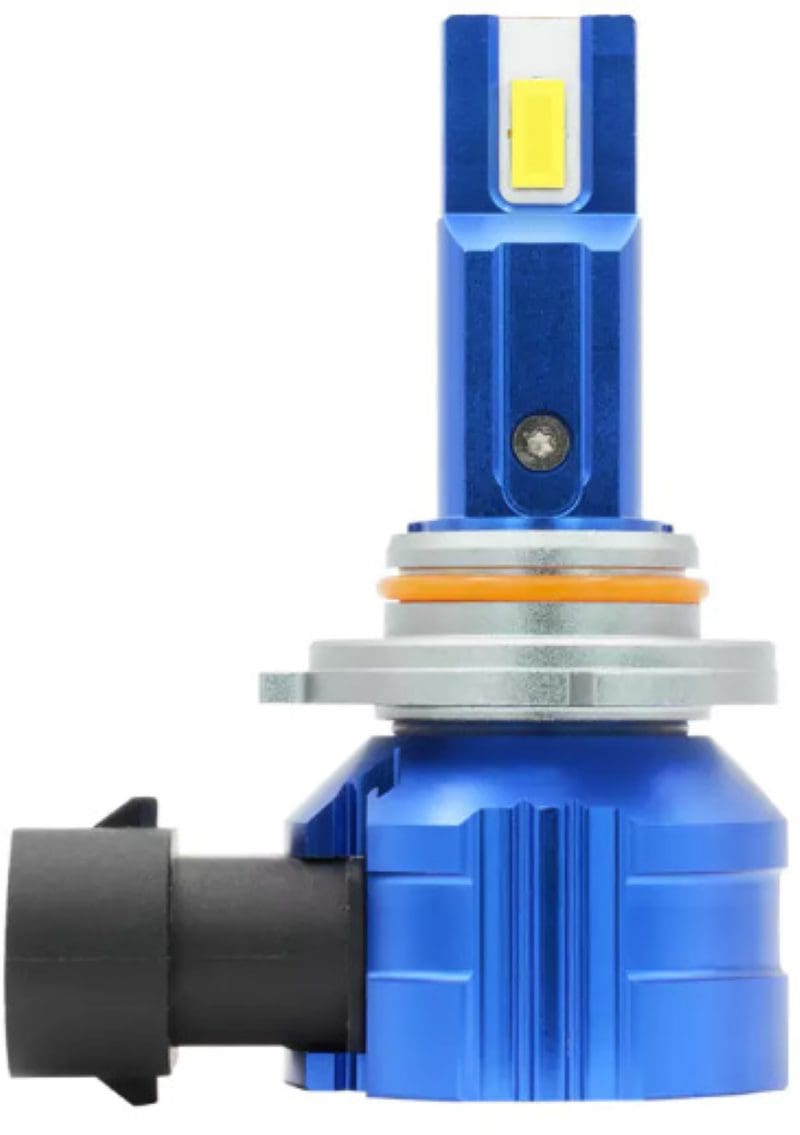 It's worth noting that the little orange or yellow LED chip you see on each side of an aftermarket LED bulb is an array of multiple LED elements. These are called chip on board LEDs, or more commonly, an LED COB. A single COB includes dozens of individual LEDs mounted on a thermally efficient substrate and covered by a phosphor coating designed to produce a specific light color.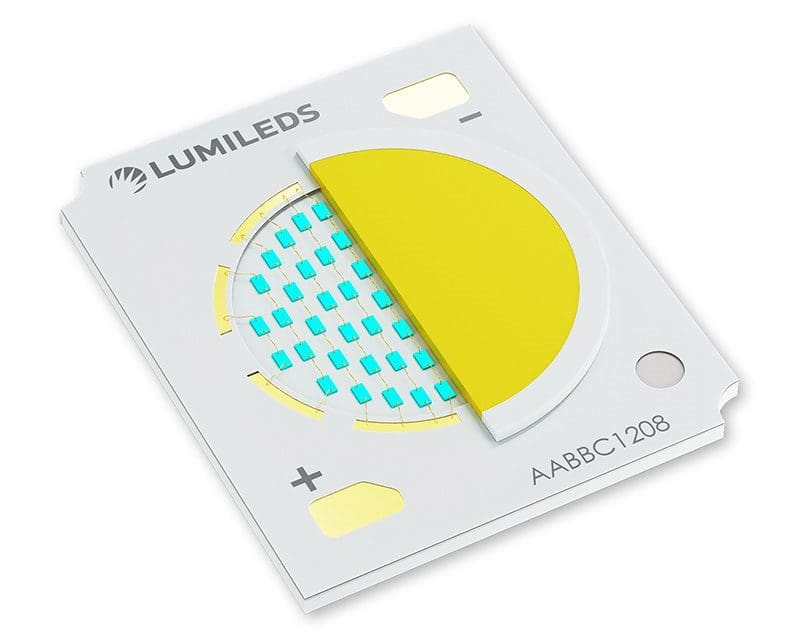 The latest technology in automotive lighting is lasers. Companies like Audi, BMW and Mercedes-Benz offer laser-equipped high beams on several vehicles. These lights use a solid-state laser diode to shoot an intense blue light at a yellow phosphor. The phosphor is similar to the yellow rectangles you see in LED lights. Reflectors and lenses can then direct the output of this light source to illuminate the road.
The benefit of laser light solutions is that they are even more compact and energy-efficient than LEDs. Production vehicles first implemented laser headlights in 2014. Laser high beams can illuminate up to 600 meters in front of a car or SUV. Because of the intensity of the laser light sources, active light control technologies help ensure that oncoming drivers aren't blinded.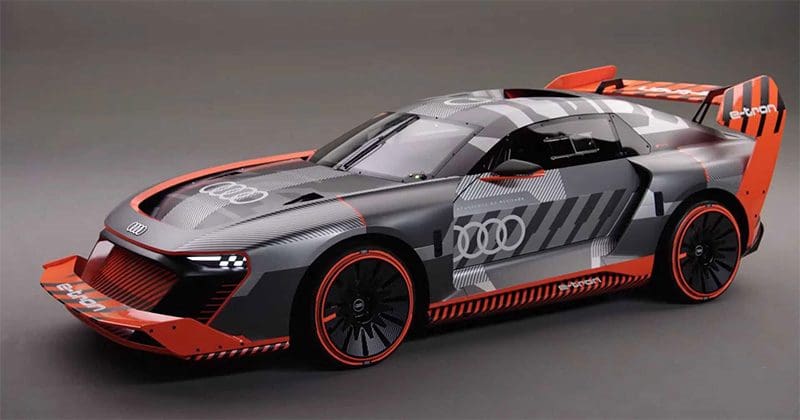 Light Brightness and Other Lies
Just as with incredibly overstated amplifier and speaker power ratings, the aftermarket lighting industry has fallen prey to completely bogus light output claims. I can tell you with the utmost confidence that a single 9005 LED bulb with two chips will not produce 22,000 lumens of light output.
To understand the math behind the above statement, a state-of-the-art LED COB can produce about 400 lumens of light with 1.6 amps of current. LED intensity is controlled by how much current flows through the device. So, to produce 22,000 lumens of light, the bulb would need to draw 88 amps of current.
The specifications provided with these so-called 22,000-lumen LED bulbs note that they use 80 watts. At 12 volts, that's 6.67 amps of current. A more appropriate light output claim would be about 1,670 lumens if they used the highest-performing LED COBs available. Oh, one last note: Many aftermarket LED bulb manufacturers quote the light output from the pair of bulbs. So, the "bogus factor" can be divided in half and still be impossible. As always, buyer beware, and don't believe everything you read.
Last and certainly not least, upgrading your headlight bulbs is not a free-for-all. As with audio system upgrades, enthusiasts often think they know more than the engineers who designed the factory-installed systems. Longevity, legal compliance and thermal management are key considerations when designing a lighting system. We've seen many examples of high-output aftermarket headlight bulbs melting reflectors and lenses. We suggest the "better solutions" approach rather than the "brute force" approach to improving forward lighting.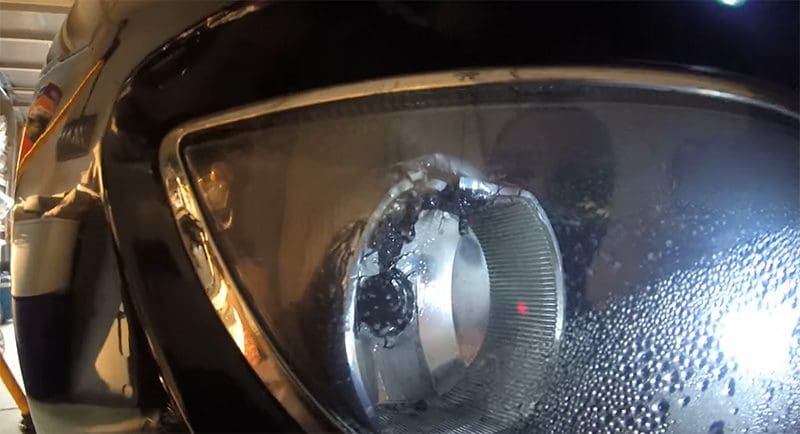 Up next in this series, we'll examine aspects of lighting like lumens, candelas, lux, watts, color and temperature.
This article is written and produced by the team at www.BestCarAudio.com. Reproduction or use of any kind is prohibited without the express written permission of 1sixty8 media.