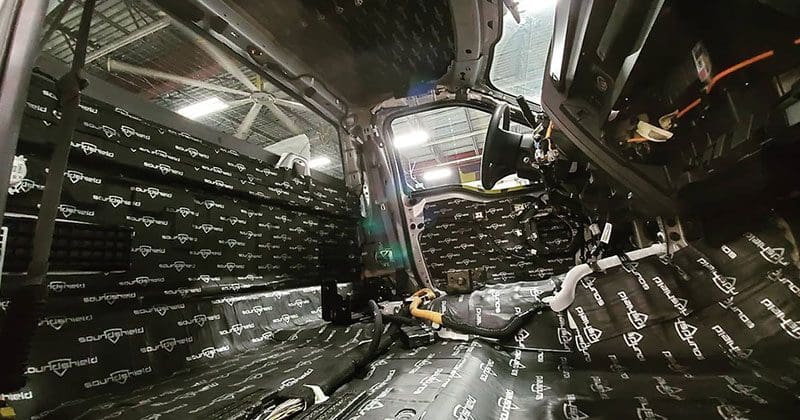 We've suggested many times that adding a subwoofer to a factory-installed car stereo is one of the best upgrades you can make to improve the sound. After some careful consideration, we have another first-upgrade suggestion that might provide an equally impressive improvement to your audio system – sound deadening. Most car audio enthusiasts associate sound damping materials with the installation of new speakers or a subwoofer, but the benefits as a stand-alone solution are impressive. Let's check it out!
What Is Sound Deadening?
In the simplest of terms, automotive sound deadening is a product that is applied to metal or plastic panels in your vehicle to reduce the transfer of sound energy into the vehicle. Deadening comes in sheets with a strong adhesive and in spray-on solutions. Large flat surfaces like door skins, the firewall, the floor, the roof, trunk lids and fenders are some of the most common candidates for damping material installation.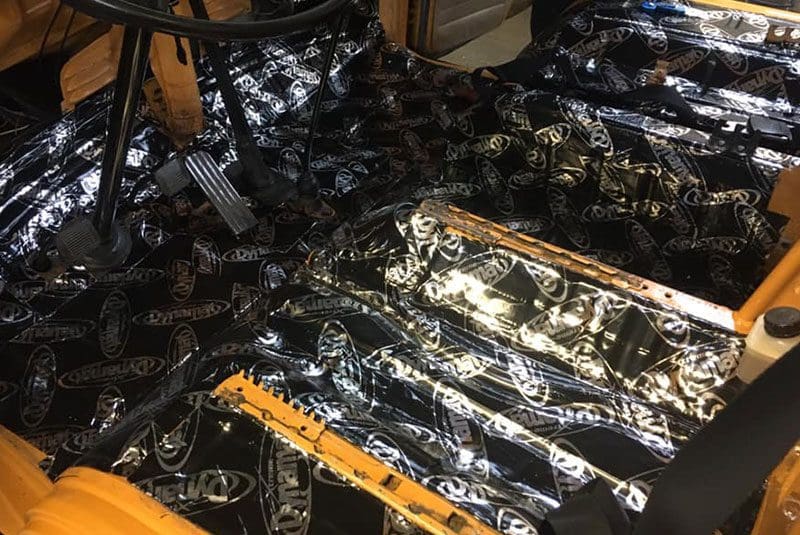 Upgrade Benefit 1: Less Background Noise
The interior of a modern compact SUV has a noise level between 70 and 75 dB when cruising on the highway. Imagine if you could decrease this level by 4 or 5 dB. You'd be able to hear more detail in your music and it would be easier to communicate with other people in the vehicle. Having sound deadening added to the outer door skins, the firewall, the floor and the roof offers a dramatic reduction in wind, tire and exhaust noise that enters the cabin.
A secondary benefit of the reduction in noise is an improvement in the performance and clarity of hands-free Bluetooth calls and voice recognition systems like Apple CarPlay and Android Auto.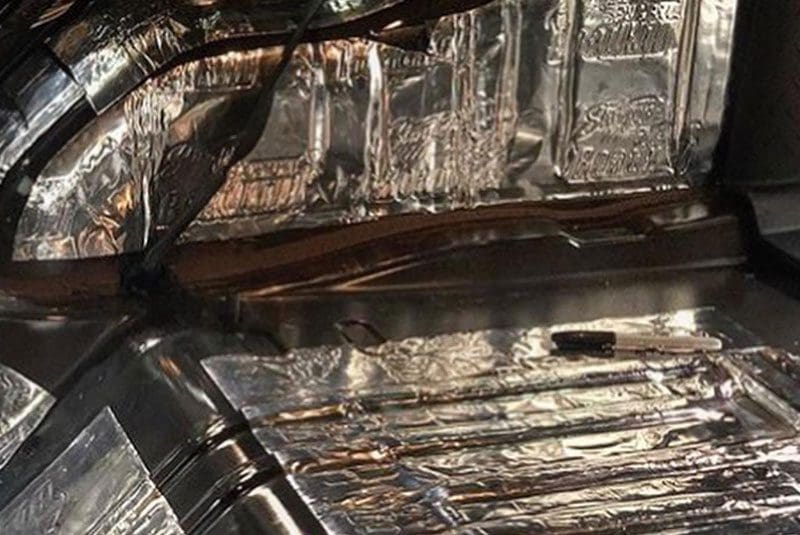 Upgrade Benefit 2: Improved Speaker Performance
Car audio speakers need to be installed in a way that prevents the sound coming from the back of the speaker from mixing with the sound coming from the front. While more and more vehicles are using plastic panels that seal the door skin completely, this wasn't always the case. Having your local specialty mobile enhancement retailer apply sound deadening to seal any openings in the door will dramatically improve the performance of your car audio system. We've measured improvements of 10 dB in bass frequencies with no adjustments to the audio system.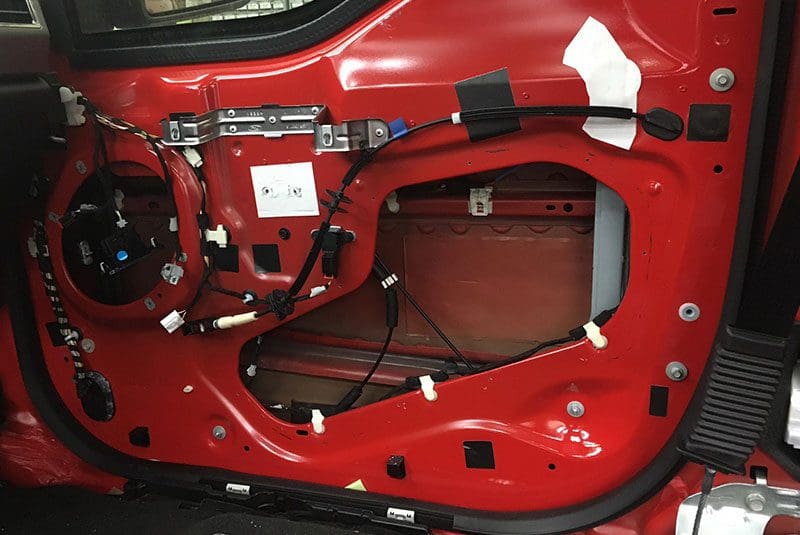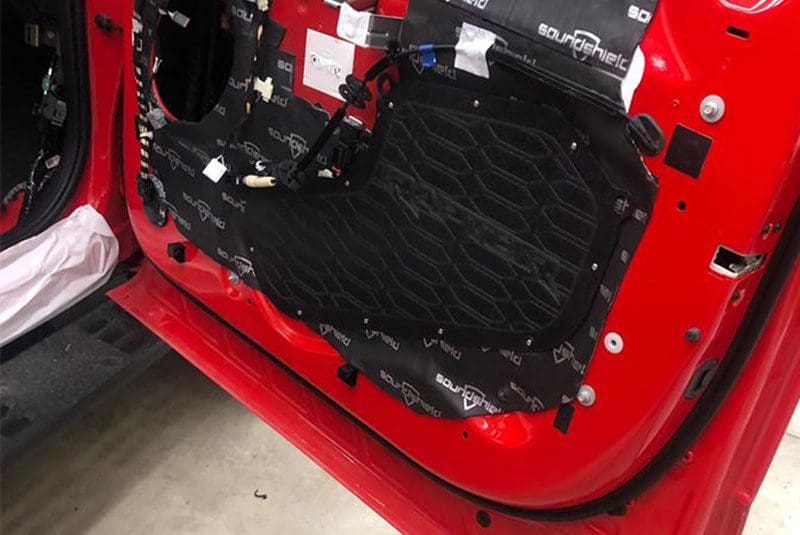 Upgrade Benefit 3: Reduced Rattles and Buzzes
If you have a high-power audio system with large subwoofers, you may find that there are unwanted rattles and buzzes in the vehicle. Companies like SoundShield, Dynamat, Cascade Audio Engineering, Resonix, Hushmat, Stinger and many more offer foam layers that prevent wire harnesses, door release and lock rods, and plastic trim panels from contacting metal surfaces and making noise.
Upgrade Benefit 4: Improved Comfort
Many of the companies that offer sound deadening products also offer thermal control solutions to keep heat from exhaust systems and high-power engines out of the vehicle interior. These heat-blocking materials are great for the floor, firewall and transmission tunnel of cars and trucks.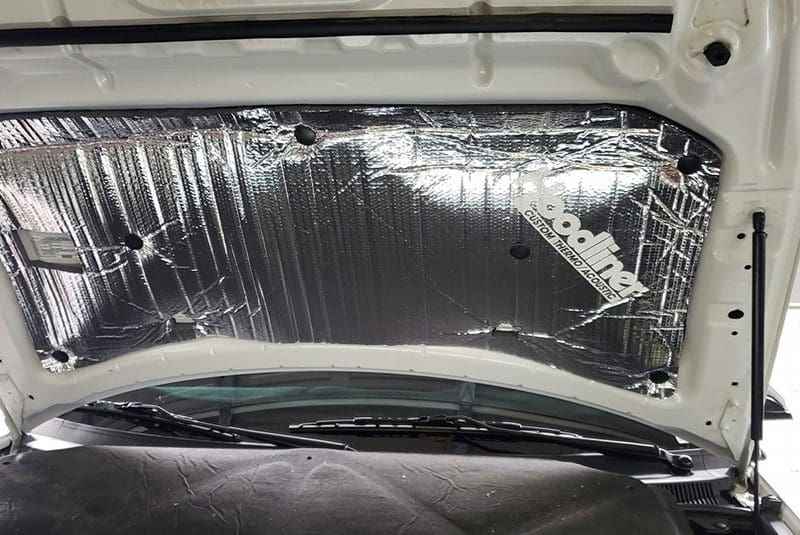 Sound Deadening Is a Great First Audio Upgrade
You'll find more and more specialty mobile enhancement retailers are turning to sound deadening as a first step in improving the perceived performance of an audio system. With the complexity of factory-installed infotainment systems, reducing the background noise level in a vehicle is a reliable way to improve almost every aspect of the driving experience. If you want to upgrade your car or truck, drop by your local professional car stereo shop and ask about adding sound deadening products to your vehicle.
This article is written and produced by the team at www.BestCarAudio.com. Reproduction or use of any kind is prohibited without the express written permission of 1sixty8 media.